Solutions
Our Soleo Local Search portfolio offers simple to comprehensive integration options that provide powerful natural language search technology for your applications.
Local Search Widget
If you are looking for a simple local search integration for your website, consider the Local Search Widget. This easy-to-integrate widget brings local relevance to your website, improved customer experiences, and better monetization options. This service can be used by both developers and non-developers alike, who need an easy solution to add to their existing website.
The widget offers a number of configuration options to help maximize the impact for your specific needs. For example, the dimensions of the widget and the type of businesses to display can be easily adjusted. A description of all available widget options can be found on our widget overview page. To generate sample widget code and adjust a limited set of options, visit Soleo's widget configuration page.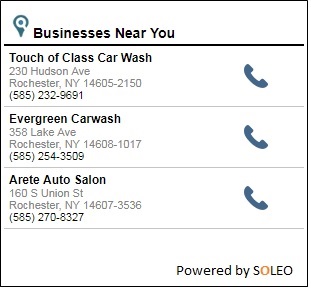 Local Search API
The Local Search API (Application Programming Interface) and related SDKs (Software Development Kits) provide experienced developers of web sites, mobile apps, virtual assistants, chatbots, and other internet oriented services with the ability to include powerful natural language local search in their applications. The Local Search API is perfect for those who want the most flexibility and need a robust API resource to help power their applications. Learn more about the Local Search API here.
To see a website built using the Local Search API, go to TrustedListings.
Local Search White Label Services
White Label Services at the Enterprise and Premium service plan tiers provide a comprehensive set of services allowing customers to seamlessly integrate the power of Soleo's Local Search with their existing branded websites and mobile services.
In addition to the powerful natural language local search capabilities available via our Local Search API, our White Label Services are coupled with thoughtfully designed web or mobile app user interfaces delivering additional user experience benefits. Our Premium service plan includes options to incorporate your own organic and sponsored business listing content into the search solution to drive additional value.
We also offer professional services to provide expertise in the design and deployment of more complex service requirements as required.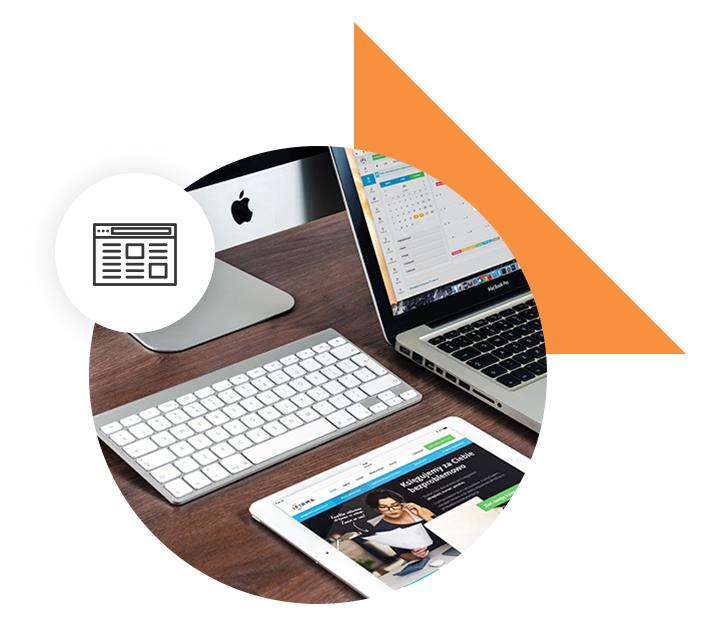 To learn more about any of Soleo's services, contact our sales team today